rRIu@zdyckj9T27hHesFCPftiE8VanmoSW1UG-xDbXJZqNOw QML_64vK3YBg55

The American Train Co.!
Saturday's and Sunday's

The Train is back for the Weekends!


All aboard!


The American Train Company will be open for rides on Saturday and Sunday! The train runs from Noon - 8 p.m. on weekends. Hop on in front of Barnes & Noble.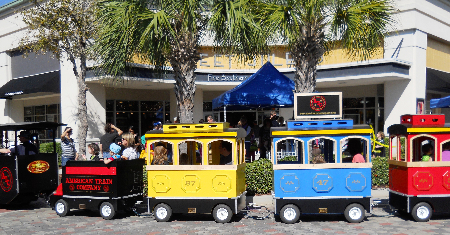 The cost to ride is $4 per person. To maintain safety for all riders and the conductor, the train will not run during rain or inclement weather. Pick up a $1 OFF coupon in the management office. Please call 843-810-0004 for details.